Organize Your Garage Before All The Summer Activity
Have you ever noticed, when one guy starts mowing the lawn, another starts their engine, and another?
That's our neighborhood, it's just a man or Dad thing.
We recently were complimented on how organized our garage was – which in fact, it's a mess right now because we skipped the spring cleaning of it.. But, how can we better organize our tools and outdoor equipment to keep our neighbor Men and Dads in awe of our awesomeness? Let's talk about it!
Pegboards. Period.
Hear me out. They're super cheap and easy to hang up. I have a pegboard for my smaller tools, however they work great for those larger ones too. Rakes, shovels, pick axe, all of them. You can purchase assorted pegboard hooks to fit different sizes of tools as well.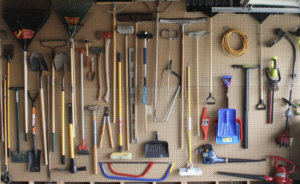 How About The Kids Stuff?
We've cleaned up some space by hanging our bicycles on the wall, all three of them. It keeps them out of the way!
We also have shelves, wall shelves and standing shelves that host the kids items in baskets like sports balls, roller blades, summer toys like chalk and water balloons.
You can also use this idea for any of your items too, it doesn't just have to be the kids items. We also use shelves and baskets to store things like our car wash equipment, garage towels, "random man stuff", all the good things.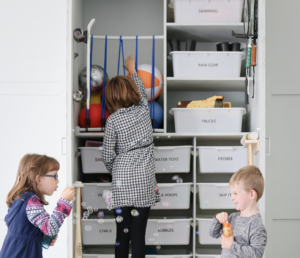 An organizing project like this could take up about a day and cost you roughly $200-$300, depending on the extent of your space that needs some love.
https://www.rogueinspection.com/wp-content/uploads/sites/38/2022/05/pexels-pixabay-162553.jpg
1333
2000
rogue
https://d3j4xned2hnqqe.cloudfront.net/wp-content/uploads/sites/38/2019/03/Logo_PNG_with_mountain_separation-300x300.png
rogue
2022-05-16 18:19:57
2022-05-16 18:19:57
Organize Your Garage Before All The Summer Activity