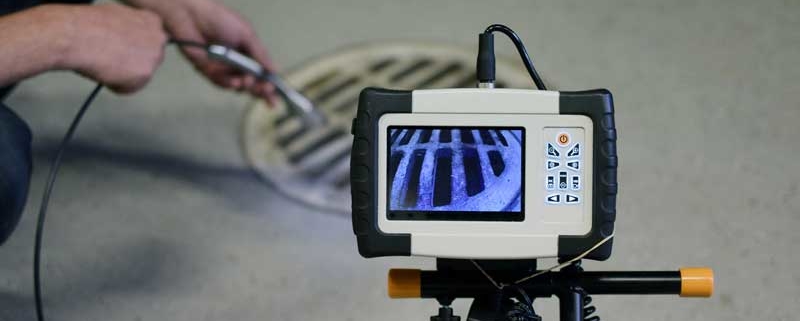 Is a Sewer Scope Inspection Worth It?
What Is A Sewer Scope?
As a home buyer, you have a lot on your plate.  Negotiations, offers, looking for a good home inspector, the waiting process…. It makes you wonder how we're capable of getting it all done without balding by the end of the transaction.
However, although with great stress and risk comes great reward, we're here to tell you risks aren't the best way to be rewarded when it comes to purchasing a new home.
One of the most overlooked services is a sewer scope, and we want to share with you why it's so important to get one with your home inspection.
When you hire Rogue Inspection Services to perform a sewer scope, it looks just like it sounds.  We'll run a specialized-flexible camera that records video of the whole sewer line all the way from the house out to the sewer main.  It's very important to do one because you have no idea what is going on in that sewer line until there's a problem.  When buying an older house it's important to inspect that line however, we've seen heavy equipment crush sewer lines during new construction builds or disconnected lines.  For that matter, it is important to do a sewer scope in every scenario.
When Should You Get A Sewer Scope?
The risk of not performing one could cost you thousands of dollars, comparatively to the cost of a sewer scope service.
Here we've come up with a list of indicators that there may be a problem with the sewer system or that it may be at risk.
Suspiciously green areas of grass VS other dead areas, or large trees – Roots from large trees can grow around pipes and cause cracking or fractures.  The green grass can be an indication of a sewer leak because of its power to fertilize.
The home was built over 25 years ago, or more – Before 1984 most homes contained clay sewer pipes.
Water backing up
Shifting or sinking of the ground around your home
Although these indications may or may not stand out, there is still a chance there are minor issues with the sewer line that can still cost thousands to repair.  This is why a sewer scope is a home-buyers best friend!
Your home inspector should walk you through the explanation to help you understand everything you're looking at.
If you're looking for a reliable home inspector to do a sewer scope inspection, look no further than Rogue Inspection Services. Contact us today!
https://www.rogueinspection.com/wp-content/uploads/sites/38/2019/03/AdobeStock_222213106.jpg
533
800
rogue
https://d3j4xned2hnqqe.cloudfront.net/wp-content/uploads/sites/38/2019/03/Logo_PNG_with_mountain_separation-300x300.png
rogue
2021-03-25 19:12:50
2021-03-25 19:12:50
Is a Sewer Scope Inspection Worth It?