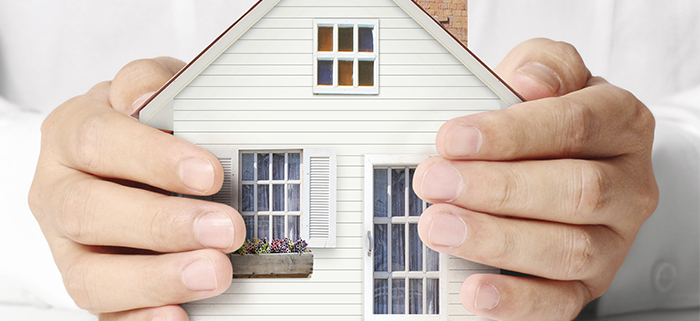 Home Safety Checklist – How Safe Is Your Home?
How safe do you think your home is?
You're likely looking around and thinking you're good to go right?  Everything seems to be working properly, maybe your home is newer so it doesn't raise major concerns.  You're probably right, however, there are some home hazards that can go unnoticed but lead to major disasters.
Stay proactive and keep reading for a quick guide about these hidden home hazards that often go unnoticed.
Fireplaces
Fireplaces are a great way to heat your home and are still used in modern homes today.  Wood burning fireplaces are safe when installed properly, however proactive maintenance is of the utmost importance when it comes to the safety and operation of wood-burning fireplaces.  Your chimney is a significant ventilation system that allows smoke, toxins, and dangerous fumes to escape the home. With time, creosote appears in a dirty chimney. Creosote is a black, sticky residue that is left inside your chimney when the wood is burned. The problem with creosote is that it's highly flammable, making it one of the main causes of chimney fires.  Birds are also known to sometimes place their nests inside chimneys, the dry twigs, leaves, and debris can spark a devastating fire easily.  Make sure to have a chimney sweeper come out after each season to clean and inspect your fireplace. 
Mold Growth
Mold is incredibly toxic to our bodies when exposed, especially over long periods of time.  It thrives in damp dark places and there are certain species that can cause major health complications.   
Pest Infestations
Pests can be present even if you don't see them.  A pest infestation can lead to significant damage in or around your home.  Pests also bring various health risks to you and your family.  Termites, for example, can eat through the structure and supports of your home which significantly reduce the structural integrity.  Mice and rats can also take over your home if they're not quickly taken care of.  A home filled with mice can put you and your family's health at serious risk.
Outdated or Improperly Installed Electrical
If you're living in a home that's several decades old, you should be absolutely sure the electrical system is up to date.  Older homes can often have unequipped systems that can't handle the demands of a modern family.  Loose, cut, and/or ungrounded systems can lead to fires, electrocution, and power failure, flickering lights, and much more.
Plumbing Issues
Working faucets, proper drainage and properly working sewer lines are super high on our priority list, and that's because the cost to repair these are astronomical if they are left unkempt and improperly maintained.  Making sure your toilets, tubs, and showers are caulked around the seams properly is another item on our plumbing checklist.  This will help with water escaping through your floors causing damage, mold, and disaster.
Structural Damage
The structural integrity of your home being compromised can lead to many home hazards.  The structural supports of your home are vital for maintaining its physical integrity.  Fire, pests, and wood rot can be devastating to your home's structural supports.  
Sinking Foundations
Over many years, it's common for some homes' foundations to slant, slope or sink.  This is why it's so important to know the integrity of your home's foundation because it will affect the alignment of the whole house.  Shifting foundations are also difficult to repair, and very expensive. When purchasing your home make sure to have your foundation measured for slanting for sinking.
Are You Aware of All the Potential Home Hazards?
Homeownership is incredibly rewarding but it does come with responsibilities and having a  proactive mindset.  At Rogue Inspection Services, it's our goal to help you build a solid foundation for your future.  Give us a call today if you'd like to have your home inspected for potential home hazards!
https://www.rogueinspection.com/wp-content/uploads/sites/38/2021/09/Home-Safety.jpeg
380
700
rogue
https://d3j4xned2hnqqe.cloudfront.net/wp-content/uploads/sites/38/2019/03/Logo_PNG_with_mountain_separation-300x300.png
rogue
2021-09-02 16:42:31
2021-09-02 16:42:31
Home Safety Checklist – How Safe Is Your Home?